How do custom quotations work?
The Quotations system allows you to handle price requests and negotiations with the same level of automation and professionalism as with standard sales.
Your clients can request a quotation for single images, or for the images in a selection (and it works with video clips, too). You can also create new quotations for media or services (e.g. shooting session, workshop, etc…) from your admin space.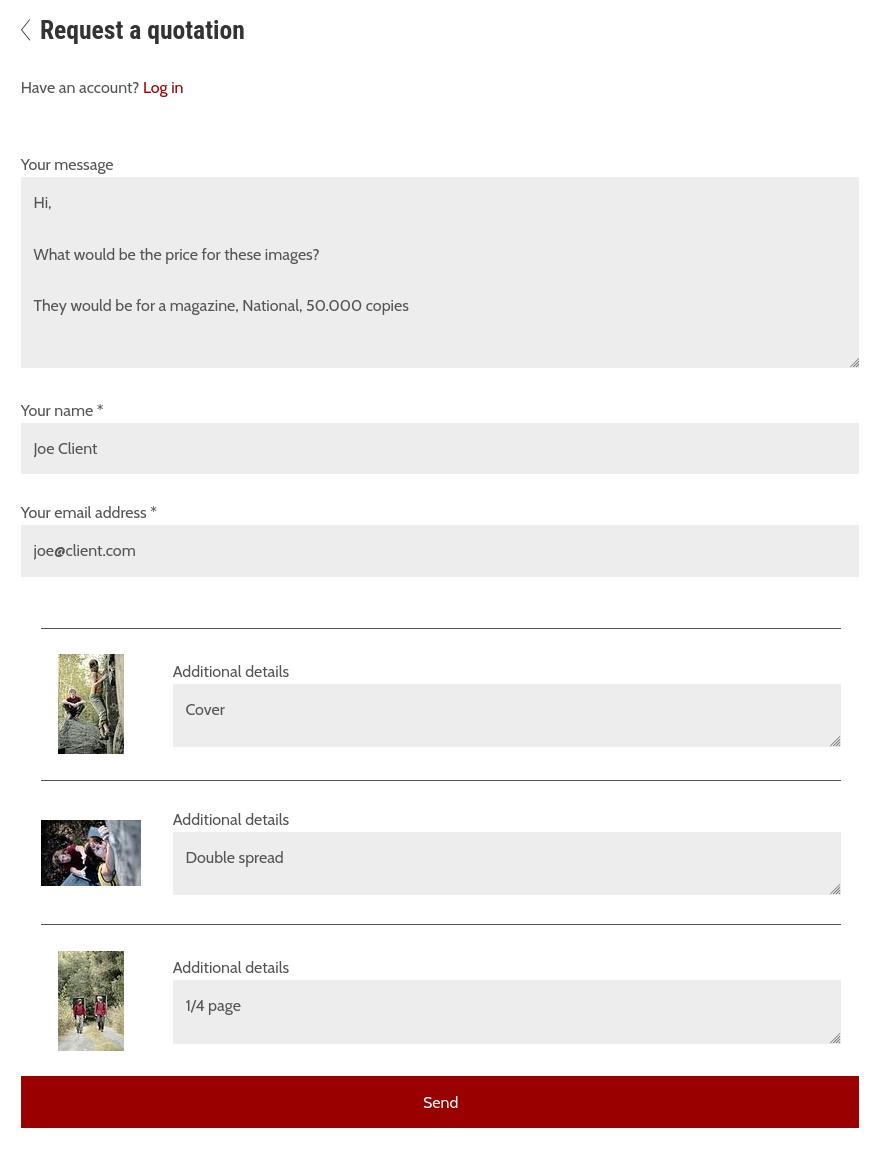 When you receive a quotation request, you can access it via your PhotoDeck account (under My Business / Orders / Quotations) to handle it: set the description (it will be used in the final receipt to the client) and price for each item. Then, send the quotation to the client.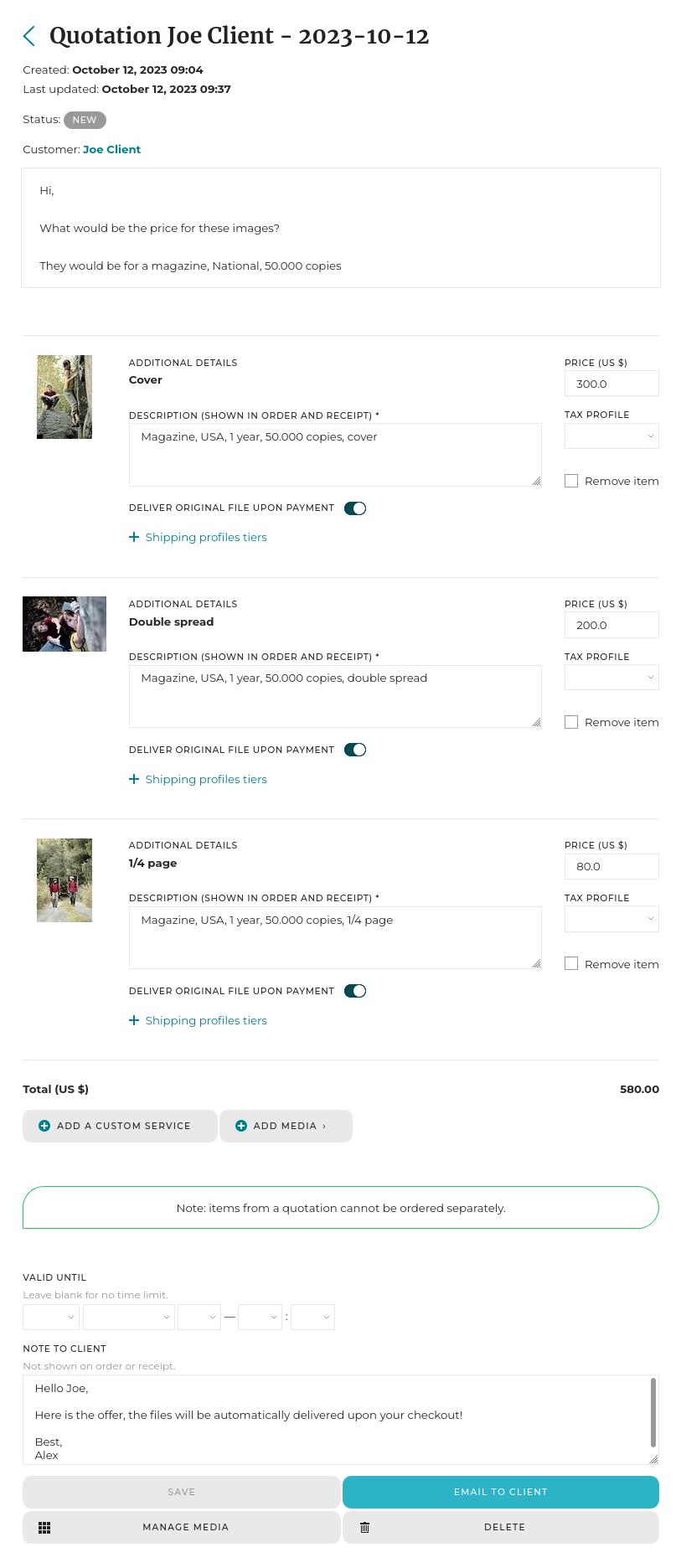 The client can then get back to you if needed, and ultimately, add the quotation to her cart and complete the checkout in the same way as for standard stock sales. If you have allowed it, the images will be automatically delivered upon payment. For video clips, you can also specify the delivery format.